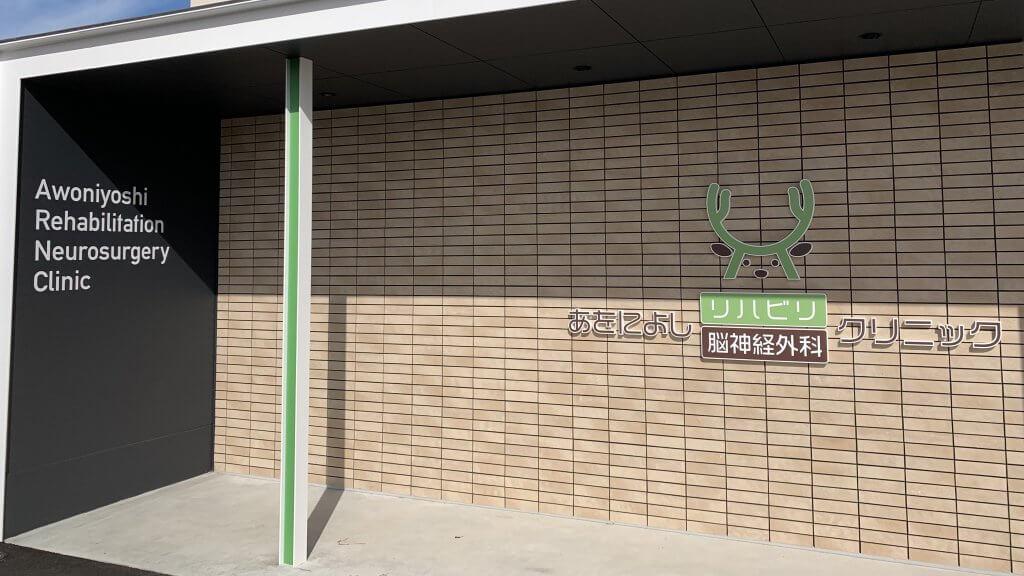 About Awoniyoshi Clinic
Located in Tsuchizaki-minato, Akita city, a northern part of Japan, Awoniyoshi Clinic is a primary neurosurgical and chronic rehabilitation hospital, entirely dedicated to outpatient medicine. While convenient to Akita city, Awoniyoshi Clinic attracts and welcomes patients from across the prefecture and around the world.
Awoniyoshi Clinic provides outpatient neurosurgical primary care: headache, trauma of head and neck, dizziness, weakness/numbness of limbs, spasm/convulsion, dementia and other neurological symptoms. Also provides outpatient rehabilitation for a broad range of neurological disabilities caused by stroke, cerebrovascular disease or brain injury. Our rehabilitation therapy provides a minimum of 1 hour of physical and occupational therapy per day depending on the specific needs of each patient.
Awoniyoshi's doctor, nurses and therapists provide state-of-art treatment, and personalized care is the result of expert, interdisciplinary teams, led by a remarkable range of respected medical specialists.
Message from President
We know that nobody ever plans on experiencing a life-changing illness; and we know that the effects can be far-reaching. We know this, because Awoniyoshi Clinic should be a leader in the field of rehabilitation medicine. Since 2019, we offer a broad range of comprehensive chronic rehabilitation programs for stroke and cerebrovascular disease. When you choose Awoniyoshi Clinic for your rehabilitation journey, you enter into a continuum of care that continues on for a lifetime. Finally, you will find that everything we do is centered around providing you with the best-possible experience. May the Awoniyoshi's force be with you, please don't forget that.
Sincerely,
Shotaro Yoshioka, President and CEO
Consultation and Rehabilitation Fee
You can have a neurosurgical consultation without Japanese health insurance, but you have to pay the entire medical fee at the time of the visit, and claim it later to your private insurance company on your own. The payment is accepted in cash or with a credit card (VISA / MASTER / AMEX / JCB / Diners Club / Discover) .
Neurosurgical consultation fee: 4,000〜18,000 jpy.
Rehabilitation fee:
Initial assessment for planning: 6,000 jpy,
Basic program (including 10 hours of physical and occupational therapy): 115,000 jpy,
Post Botox therapy program (including initial assessment and 12 hours of physical and occupational therapy): 138,000 jpy,
Additional therapy: 11,500 jpy per 1 hour.
Visitor Information
Please visit our clinic at 9:00AM to 17:00PM on Tuesday to Saturday.
You can make an appointment prior to visit on our website or phone call (appointment is not always necessarily).
Phone: +81-18-838-6771
Address: 77-33, Tsuchizakiminato Souzennmachi Numabata, Akita city, Akita 011-0951, Japan.